---
Dumfries & Galloway ME and Fibromyalgia Network
Registered Charity No. SC030641
You are not alone, join our community for some local support;
Meetings – All physical meetings are cancelled until further notice due to Covid-19. In the meantime we are holding virtual meetings to members of the Network and our Facebook page every Thursday for about an hour from 2pm using Zoom Meetings. Zoom is available by app for smart phones and tablets, and in your browser or by app on PCs, laptops and Macs. We find it works best on PC, laptop or Mac, followed by tablet, as there's more screen space to see all participants. The Zoom link and password is available on our Facebook page or you can get it by emailing admin@dgmefm.org.uk
The meetings have proved popular and it's wonderful to see members from further outside the Dumfries and Castle Douglas areas who we've not had the chance to 'meet' before. We now have the ability to continue with them after the pandemic is over. Come along and say hello, bring your questions, your concerns, cheer and banter.
See Upcoming Events for details of meetings and any discussion themes and guests.
When we return to our monthly meetings in Dumfries, click here for our video on how to access the new venue: the meeting room at Turning Point Scotland, 22 Newall Terrace, Dumfries.
Newsletter – click for the June edition of our Newsletter, and see the Newsletter page for earlier issues.
DGMEFM Network Members Survey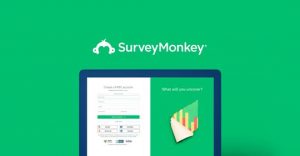 Please click here to fill in this short survey to help us understand your needs better, find out what we're doing well, and what can be improved on, and whether you can offer any time or skills to help in the running of the Network.
Contact us;
by phone: 07437 602610;
E-mail us:  admin@dgmefm.org.uk; Or
Complete the form in the 'Contact Us' tab above
Facebook – ask to join our Facebook page (closed group)

http://www.facebook.com/groups/dgmefm
How do I sign up for Facebook?
Blog – click on the heading below for our latest Blog
July Birth Flower: July Birth Stone: But we also have: Onyx is a traditional birthstone for July, and is the ancient July birthstone going back to the old Roman, Italian and Hebrew calendar. Before the gemstone materialized in these ancient calendars as the birthstone of July, onyx was the main zodiac stone for Leo, which falls partly on the month of July. I like to mix things up a bit makes, to make it more intersesting. So I`m trying that with the blog. Honestly I put something in and await the reaction. If it works fine, if not I`ll try something different.  The most up to date information regarding M.E and
0 comments