Local Group News: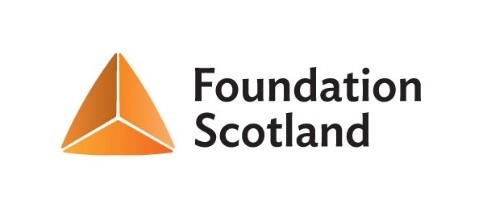 The Network has been successful in our grant application to Foundation Scotland @FoundationScot for 6 months funding given for covid resilience. This has given us the funds to contract Senga Armstrong as a self-employed development officer part-time to help us widen awareness of the Network and build stronger partnerships with other agencies, as well as helping with and building on some of our current activities.
Senga will introduce herself to the group via our Newsletter next month.

Self Advocacy Training:                                     
Action for M.E have extended their self-advocacy training to Scotland and have offered us a session over Zoom on 11th February at 2pm.
AfME writes:- People with M.E have told us they can struggle to communicate their concerns and needs effectively: " It is difficult to get social services, the NHS and the care agency to listen to or understand my needs. It feels like a constant struggle and it affects my health adversely" This training includes guidance to enable you to overcome such challenges and help yourself. To be a successful self-advocate you need to think about:
Your rights – including what support you might be eligible for 
What is the issue – and what are your goals?
Effective communication – how to express yourself clearly                
The training will help you with these issues and point you towards further help if needed.
The training session will take up to 2 hours with a 'comfort' break in the middle. You can join using our usual Zoom link/meeting ID and passcode, but it will be led by AfME's trainers. I hope that it will help give us the confidence to make our voices heard and listened to.
The D&G ME and Fibromyalgia Network is delighted to launch our new online craft project. This will be a series of workshops, guided by some of our very talented members, which will take place remotely using Zoom.
Places for the workshops are limited and are open to DGMEFM Network members only.
Becoming a member is free! If you're not already a member you can sign up here: About Us and Membership
Details of the first three craft workshops are below. Corrie will kick off the Craft Project on the 16th of February with a workshop on wet flat felting.
When you are successfully booked into two workshops, you will initially go on the reserve list for any more you book, to give others a chance. Please number according to your 1st 2nd, 3rd etc. choice.
Please check the DGMEFM Get Crafty Facebook page, Social Cafe or Network page for updates.
Once your place on the workshop has been confirmed, you will be asked to provide your full address.
A kit, including materials and tools, will be posted to you the week before the workshop. If you are unable to attend the workshop please let Corrie know two weeks before the workshop on 07714 138963, or by replying to this email, so your place can be offered to someone on the reserve list before your kit is posted. If you do not provide your address two weeks before the workshop your place will be allocated to the first person on the reserve list.
These workshops are free of any charges.

All workshops can be booked by emailing your full name and choices to corrie@dgmefm.org.uk
All materials for these workshops are funded by Foundation Scotland Emergency Fund
Wet Flat Felting
With Corrie Schrijver.
Tuesday February 16th, starting at 11.00am, to 1pm (with a short break)
I really like wet felting because it is a relatively quick fix and easy to make simple pictures or jewellery components with the wool. Once you have some experience, you can make the most amazing landscapes, mix the colours to create different effects, incorporate non wool shiny fibres, add embroidery detail, and more possibilities I have not even thought of yet.
In this workshop we shall be creating a simple picture by felting sheep's wool. You will learn how to overlay different colours of wool, to create the patterns you want. Then you will learn how to bind the layers of wool together by agitating it with warm soapy water, which will lock the fibres together. It is possible to make lovely felt pictures to be framed or you can make soft or dense pieces of felted fabric to your own design, which you can then use for a sewing or other project. The kit will provide enough wool for at least two pictures.
---
Silk Painting Card Making
with Paul Thompson
Wednesday March 3rd, starting at 2pm
This workshop is an introduction to painting on silk, to make greeting cards using designs which have been prepared with a gutta outline -the gutta lines resist the paint spreading beyond their border.
You will receive a starter-pack card making kit containing 5 gutta outlines approx 10 x 15cm, 5 cards and envelopes and 5 bottles (5x10ml) of silk paint, pallet and brush. The gutta outlines are attached to a backing paper which allows them to be painted without attaching to a frame. The chosen pack has five botanical designs. The picture above is from one of the designs in the pack.
The workshop will begin with a brief instructional video and then we'll work together on one of the designs.
---
Jewellery Making
With Kim Jacobsen
Tuesday March 16th, from 1.30pm to 3.30pm (with a short break)
This Jewellery making workshop is aimed at beginners.
Imagine thinking, "I'd love a new necklace to spice up my favourite dress," or "I wish I had some fancy new earrings to add a little sparkle!" Or perhaps you long to give truly unique handmade gifts that will be treasured and cherished by your family and friends.
Jewellery making is a lifetime skill that anyone can learn and enjoy. You will find yourself having fun creating something new while enjoying the compliments on your special handmade creations. With some basic instructions, the fundamentals learnt and a bit of practice, you can go on to make lots more of your own stunning pieces.
What you will learn
· How to use basic jewellery findings; earring wires, head pin, eye pin, jump rings and clasps.
· The benefits of using different threading materials; threading wire, elastic etc
· How to make beautiful earrings, necklaces, and bracelets using wire and beads.
· Learn to perform and combine basic techniques: simple wire loops, wrapped wire loops and attaching clasps.
What materials will you be be provided with
· A beginners jewellery making kit including tools, beads, and findings. This will be posted to you the week before the workshop.
What you will need
· Access to a computer, laptop or iPad with the application 'Zoom' downloaded to join the Zoom workshop.
· A flat work area with a non slip cover, to ensure your beads don't roll away.
· Reading glasses to see close up, if you require them.
· A standard dressmakers tape measure.
· Clear glue to secure and finish off elastic bracelets. This is not essential.
---
Future Workshops
Express your interest now

Ragrugging; March 29th-11 am
Cross Stitch; April 12th-11.30 am
Fold-out Greeting Cards; 26th April – 1pm
Crochet Granny Squares May 21st -11 am
further details to follow
---
Members Posts / Local Discussions:

KIM JAKOBSEN:
****** SNEAK PREVIEW FROM THE JEWELLERY CRAFT CLASS !!! ******
So if you're unsure if it's for you Kim kindly gave me a wee look at the items you'll make on the day.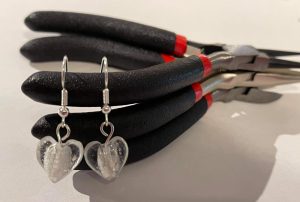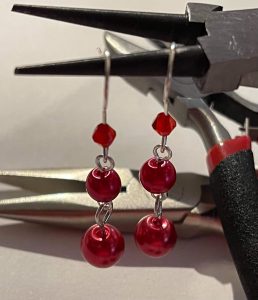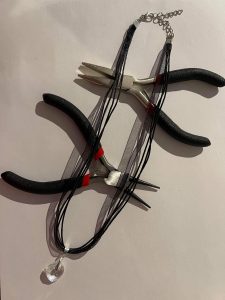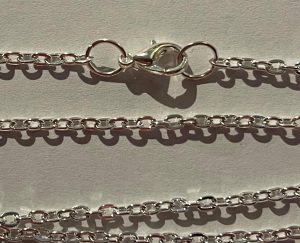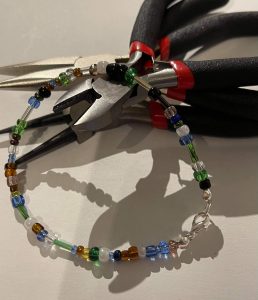 Thanks Kim, brilliant work as normal.
John Bell: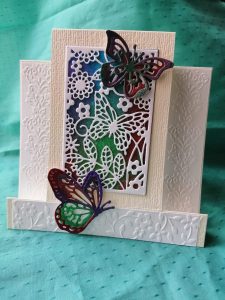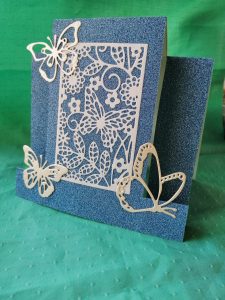 First attempt at a couple of centre stepped cards.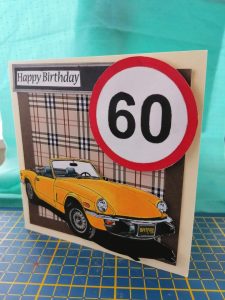 60th Birthday card request.
Paul Thompson: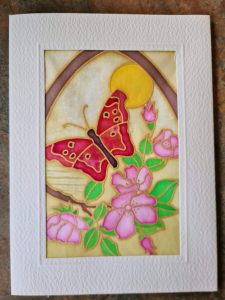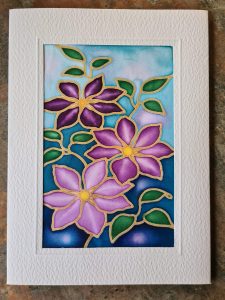 The silk paint card starter kits come with just 5 colours – the three primaries (Red, Yellow, Blue) plus black and white. So I did these cards using just those five, with careful blending to get the different colours and shades used.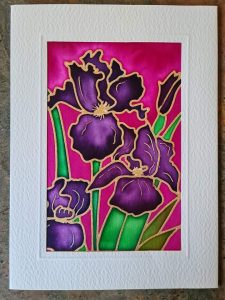 Another cracker from Paul, love the colours of this one. Check out the craft workshops above as Paul will be holding a session and kits will be sent out to any who want a go.
Mary Murdoch: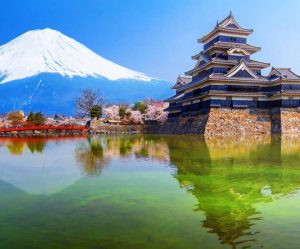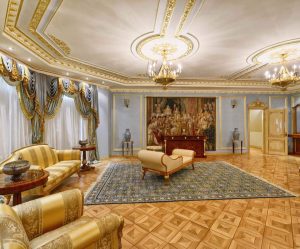 More from Mary and her wonderful On Line Jigsaw puzzles.
Mary Gillespie: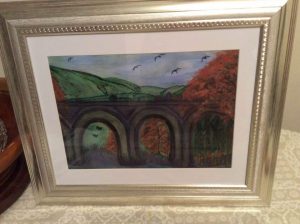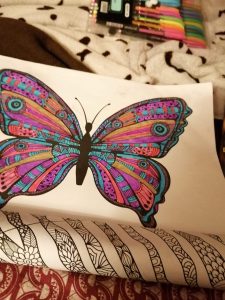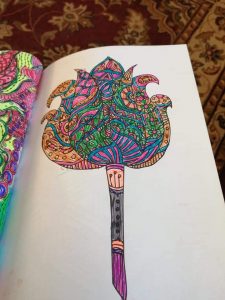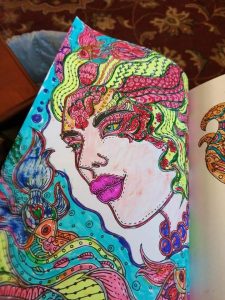 For the above pictures Mary used Real Brush Pens rather than her usual gel markers. These new style pens offer a wider range of colours and skin tones. Mary now prefers these markers to her old gel pens.
Jo Jacks: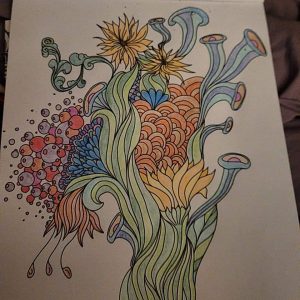 Jo's first attempt at a crafting masterpiece.  (Lets see how Jo's adventure into crafting goes and look forward to see more of her results)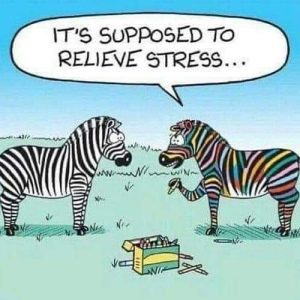 SAMANTHA FITZSIMONS BORROWS: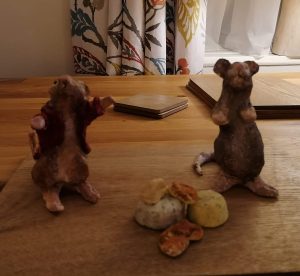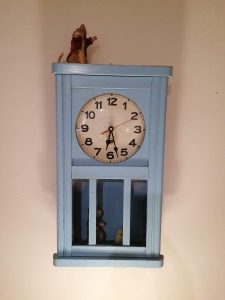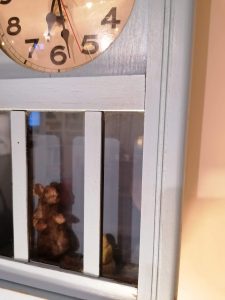 Samantha trying out a paper clay recipe she found on YouTube. Must say they do go brilliantly with the clock.
MICHELLE MCEWEN: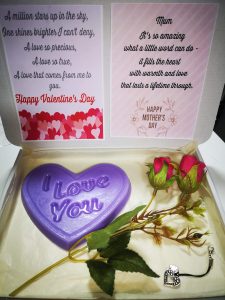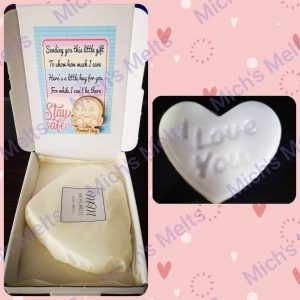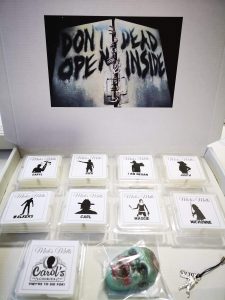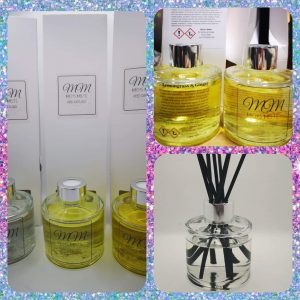 Michelle having a go at some Valentines and Mother's Day projects.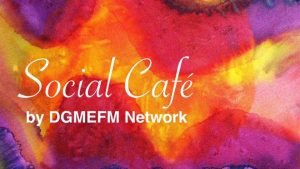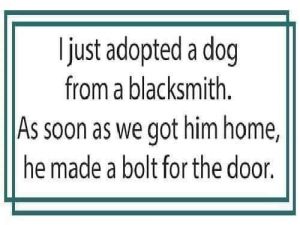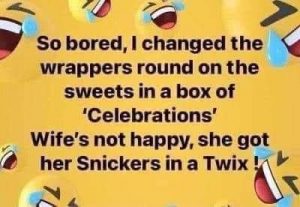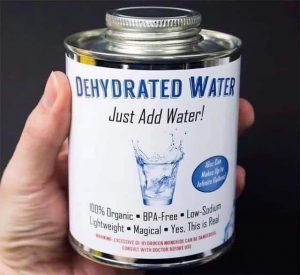 Articles / Blogs:
A geneticist's biggest challenge: Curing his own son
A Geneticist's Quest to Understand His Son's Mysterious Disease
COVID-19 Information and Resources
Britain Opens Door to Mix-and-Match Vaccinations, Worrying Experts
Covid-19: The similarities between 'long Covid' and ME
ME/CFS and FM Experts on Whether to Take the Coronavirus Vaccine – Plus The Vaccine Polls
Long Covid Patients told to exercise
For Many COVID-19 Survivors, Another Devastating Syndrome May Follow
The expert testimony to NICE that took apart the case for CBT and graded exercise for ME/CFS
Free Leaflet: Covid-19 Vaccine Update by Dr Charles Shepherd
Leuven research suggests cause for irritable bowel syndrome
Large Long COVID Study and Major Media Articles Underscore Link to ME/CFS – Plus Countdown for the NIH
Trial By Error: Game-Changing Articles in The Guardian and The New York Times
Avindra Nath on "A Neurologic Crisis" Plus Leaky Brains in Long COVID, ME/CFS and Fibromyalgia?
Scientists liken long Covid symptoms to those of Ebola survivors
The Draft updated NICE Guidelines
Hypothesis: Mechanisms That Prevent Recovery in Prolonged ICU Patients Also Underlie Myalgic Encephalomyelitis/Chronic Fatigue Syndrome (ME/CFS)
Trial By Error: Professor Paul Garner's BMJ Blog Post on His Powerful Cognitions
Well folks that's it for another busy month. So much has been happening and so much more to come.                                                                                         So stay tuned folks. Stay Safe and Take Care xxx