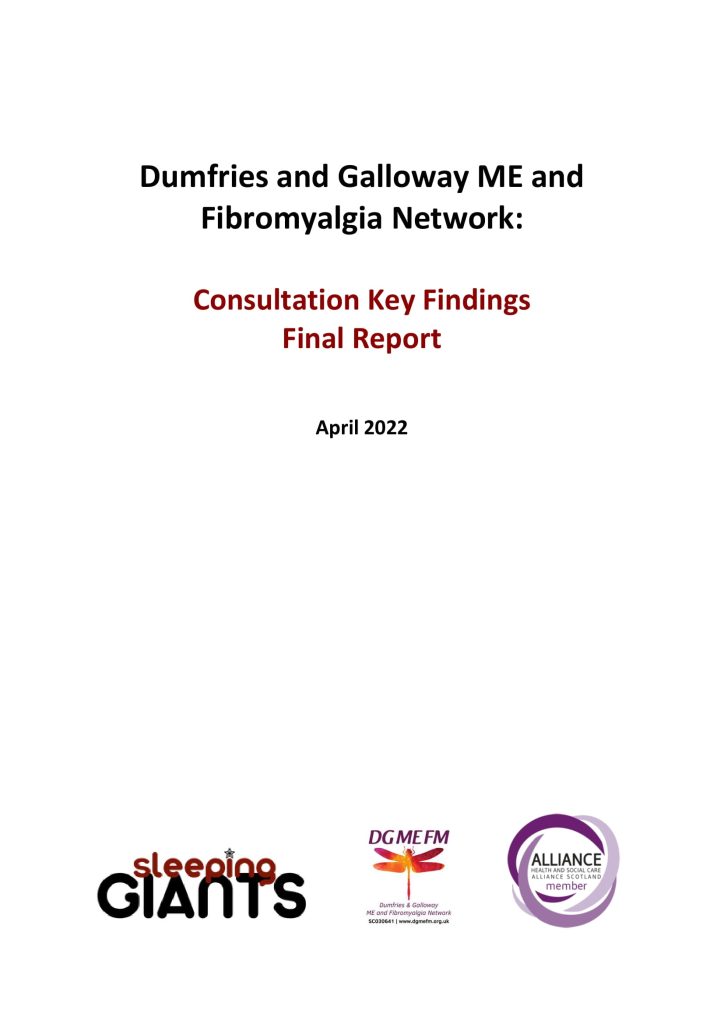 Using grant funding from the Health and Social Care Alliance, the Network commissioned Sleeping Giants to conduct a consultation exercise with local stakeholders and people with one or more of the conditions.  The consultation sought to establish the need for and feasibility of three project ideas.  The first two of which would aim to develop experts in the condition by:
The Network working with NHS Dumfries and Galloway to identify or recruit a clinical lead and champion who would then provide specialist support to NHS staff and raise awareness.
The development of an expert patient mentoring scheme for those who are newly diagnosed, with the expert patients offering peer mentoring support.
The third idea would:
Expand services for people with ME/CFS and fibromyalgia through changes that include the development of a volunteer befriending project for the most isolated individuals (emotionally, physically and socially).
The Final Report, which shares the findings of this peice of work can be accessed here.